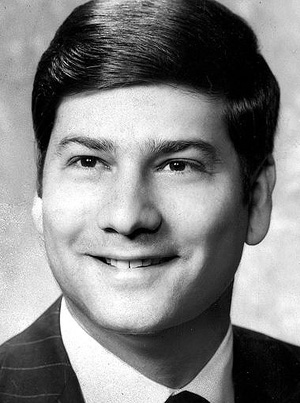 Former co-owner the NBA's New Jersey Nets and the NHL's New Jersey Devils Lew Katz excelled as a player in independent basketball leagues
The first encounter competing against Lew Katz roughly at the age of 13

Competing against Lew Katz roughly at the age of 17
NBA BEAT - REMEMBERING LEW KATZ

James Loving - National Radio Text Service
Not many are familiar with his name but Lew Katz was the former co-owner of the NBA's New Jersey Nets and the NHL's New Jersey Devils. He came up the hard way and made a success of his life rising from poverty and the gloom and doom of Camden, New Jersey to become a millionaire and some say billionaire. The bottom line from my point of view is he was deserving of his success given that he was a great human being. Last week he died in a plane crash - THIS DAY IN THE NBA
Monday, June 09, 2014
FROM STRIFE to the GOOD LIFE - LEW KATZ, THE EARLY YEARS
The death of former co-owner the NBA's New Jersey Nets and the NHL's New Jersey Devils Lew Katz who died in a plane crash last week it was shocking. I knew Katz as a teenager when we competed against each other in independent basketball leagues. Katz was my favorite competitor not only because I appreciated his competitiveness but because he was a great guy that most of the time had a warm smile to compliment his impeccable crew cut.
Thanks to my mother not throwing anything out, I came across press clippings from our competitive period from roughly the ages of 13 to 17. The clippings came about in 1993 and I then wondered where is Lew Katz now but never followed up on it. The name Lew Katz came up again in 1999 when the purchase of the Nets was made but it never occurred to me that it was the same Lew Katz that I knew.
The weird thing is, up to that time I had covered the NBA for 11 years for radio networks and the Internet media. The main difference of my ignorance of Katz's progress is that I was based in Los Angeles and Katz remained in New Jersey.
Around 2011, I became curious about what happened to the players on Camden High's basketball team. Camden High was where Katz attended high school but failed to make the varsity team and played for the JV's (Junior varsity). That research led me to the information of the schools alumni and the revelation that Katz indeed was the former co-owner of the Nets. Whoa Lah that was a story that I never got around to do!
Last month while searching the AOL search engine their front page had a news story about a Philadelphia newspaper, the Inquire, that was sold for the up-teenth time (forgot the exact number). The buyer was Katz and that information brought to the surface the idea to write a story about him and his rise to success from the depths of the gloom and doom of Camden, New Jersey which following our upbringing became the most dangerous city in America. The then title was to be drafted from the concept that he couldn't make the team so he bought an NBA franchise.
Katz's achievements in Camden followed the exodus of companies from the blue collar industrial city that was during our youth the home of RCA, Campbell Soup, New York Ship Building Corp., and also included, to name a few, Whiz Chemicals, Evans Leather, and Knox Gel. Many of these companies fled the city for more productive greener pastures and those that remained downsized and moved much of their operations to another state.
In researching information for this story it came to light that after he became wealthy Katz is credited for standing by his roots by donating money for sports clubs and other philanthropic endeavors in Camden. Katz wanted to give back.
Following to his newspaper purchase I poured over the press clippings of our competitions for a week trying to find those articles that could best demonstrate who he was as a youth and then... the bomb came. Almost a week to the day following his acquisition of the Inquire it was front page news on ESPN's NBA page that Katz had died in a plane crash... I was stunned and have been ever since. How old Katz was is irrelevant. The point is he, from my experience, was too young and too good of a person to die.
Remembering Katz brought thoughts of how cool he was on the court and how he played his stealth like game. He was usually the best player on his teams. After reading the stats and seeing that Katz had scored 39 points for the Jewish Community Center against us and I wondered at that time who is Katz. He wouldn't go away as he returned with another team, St. Joe's and continued to excel. At that time Katz was the tallest player on the court at about 6'2" or 6'3". He had a stealth like game scoring many of his points on offensive rebounds. He was one of the few competitors that I got to know in a friendly way via conversation. As we matured and moved on to the high school level, I asked him why he didn't play for Camden High and his quick reply was he wasn't good enough.
At first that reply seemed strange to me since over the years I had played against the players on Camden High in independent leagues and knew they were good but I wasn't that impressed. They were state champions and went undefeated for their junior and senior years and are currently touted to have been one of the best New Jersey High School teams ever but there was a reason why and in thinking it through it was obvious why Katz failed to make the varsity.
During that time the players that played at Camden High were teammates from the independent team CYC (Camden Youth Counsel). They were coached from their early teens at Hatch Jr. High and in independent leagues competing as CYC and coached by one coach, Earnest Dickerson. Dickerson built those players into a team that was a major force for years. They were a team of black players from the same South Camden neighborhood that had a strong bond and family relationship. That's why Katz was odd man out as nobody could make the Camden High team for that period that was not in the CYC program (corrections welcomed).
During the CYC to Camden High transition Camden had only one white player on their squad. That player was Ron Wilson a holdover from the Camden team that preceded the CYC players coming to the school. As a senior, Wilson was a starter with the then incoming sophomores of CYC players. Ironically, after graduating and Katz dropped off the St. Joes's team it was Wilson that replaced him.
Katz had talent but was odd man out since he wasn't developed in the CYC system. In my opinion Katz could have made any high school varsity starting team in South Jersey at that time EXCEPT... Morristown High. Katz may have made Morristown bench squad. Morristown was also undefeated for two, possible three, years and was by far the best high school team I have ever seen.
Camden's players played together all year round from the time they were in the 7th grade in independent leagues and at Hatch Junior High. They played in summer leagues and in addition from being from South Camden many were from the Centerville projects.
After Katz graduated from Camden High his participation in basketball diminished. In reviewing the press clippings it brought back memories when he showed up for one game during his college freshman year, after missing others, I asked why he wasn't playing and he said he was too busy with school and had no time.
I continued playing but Katz focused on playing with his books.... AND IT PAID OFF. The weird thing was we were on the same campus but I wasn't aware of it at that time.
Next Part 2 - The Growth of Lew Katz to Business Success
---
THIS DAY IN THE NBA
June 9, 1980 Red Auerbach cemented his reputation as one of the greatest executives in NBA history with his second-most famous trade. Auerbach obtained center Robert Parish and a 1980 first round draft choice that would become forward Kevin McHale from the Golden State Warriors for a pair of 1980 first round draft choices that became Joe Barry Carroll and Rickey Brown. Parish, McHale and Larry Bird are considered by many NBA experts to be the greatest starting frontcourt in NBA history. The trio won three NBA titles in their first six seasons together.
June 9, 1985 The Los Angeles Lakers beat Boston 111-100 in Game 6 to win the NBA Finals. Kareem Abdul-Jabbar was unanimously voted NBA Finals MVP--at 38, the oldest player ever to gain that honor.
June 9, 1987 Magic Johnson borrowed a weapon from Los Angeles Lakers teammate Kareem Abdul-Jabbar to beat the Boston Celtics in Game 4 of the 1987 NBA Finals. With the Celtics clinging to a one-point lead, Johnson got the ball on the left side and drove toward the middle, then lofted what he called a "junior junior sky-hook" for a 107-106 victory. The Lakers went on to win the series in six games.
June 9, 1991 Chicago (5) and the Los Angeles Lakers (10) combined for a then NBA Finals low 15 turnovers, in Game 4 at the Great Western Forum, a 97-82 win for the Bulls that gave them a 3-1 series lead. On June 19, 2000, the Lakers (5) and Indiana Pacers (9) broke the mark by combining for only 14 turnovers in the Lakers' clinching 116-111 Game 6 victory.
June 9, 1995 With a 117-106 victory in Game 2 of the NBA Finals at Orlando Arena, the Houston Rockets set a then playoff record for a single season with their seventh straight road win. Hakeem Olajuwon's 34 points and 11 rebounds, Sam Cassell's 31 points off the bench and Robert Horry's NBA Finals single game record seven steals lifted the Rockets to a 2-0 series lead.
June 9, 2000 Shaquille O'Neal spent a large portion of Game 2 of NBA Finals 2000 at the free throw line, and spent that time shattering an NBA record for most free throws in a playoff game. His 39 free throw attempts dwarfed the playoff record of 32 attempts by Boston's Bob Cousy in a four-overtime game vs. Syracuse on March 21, 1953. The previous Finals mark was 24, set by St. Louis' Bob Pettit against Boston on April 9, 1958. O'Neal's 18 free throws made in Game 2 were one less than Pettit's 19 against the Celtics.
© Copyright: National Radio. Any use of these materials, whole or in part, is prohibited unless authorized in writing by National Radio. Contact: nationalradio@yahoo.com All rights reserved.