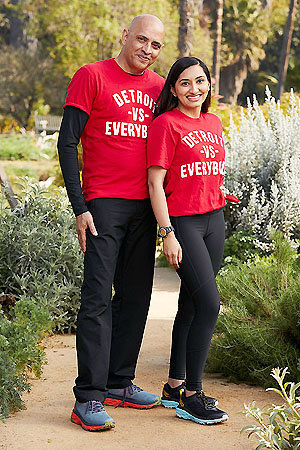 Father and daughter team Arun & Natalia are the other team that were previously eliminated and given a chance to return - (The Amazing Race - photo)
Video Beat - THE CHANGING FACES in the AMAZING RACES

James Loving - National Radio Text Service
Only one person of color (POC) team remains of the final five teams in the Amazing Race Season 33. With only five teams competing in the final five legs (7-11) it will be interesting to see what teams are given the favor of finishing last in a NON ELIMINATION LEG. The operative words are the last team to arrive MAY BE ELIMINATED. Or…. THE LAST TEAM TO ARRIVE WILL BE ELIMINATED. Place that in the ahem file…
WHAT TEAM IS MOST ALIVE IN THE FINAL 5
Tuesday February 8, 2022
It appears that the current trend of racial equality is being observed in The Amazing Race 33. This season the Amazing Race, for the first time in our memory, began with a majority of people of color (POC) teams. Due to the COVID pandemic the race was suspended for 18 months and several teams failed to return.
When it resumed all four teams that dropped out of the competition were POC. Surprisingly that situation enabled two POC teams that were eliminated from the race at the outset to be given a second chance to return.
Ironically one POC team two friends that are policeman in Buffalo, New York that were eliminated on the first leg when this season began returned only to obviously set an Amazing Race record of being eliminated in their first leg in their return eliminated… THUS they were eliminated on their first leg TWICE!
That left only one POC team remaining in the final five. Indian father and daughter team Arun & Natalia are the other team that was previously eliminated in the third leg prior to the suspension of the race. During their 18 month hiatus Natalia got married. In their first stint third place was their best result with two finishes of ninth and tenth. Since their return they have 6th and 4th place finishes.
The rock stars of the competition Ryan & Dusty roared through the first five legs of the race with three 1st place and two 2nd place finishes. They faltered in the most recent leg with a 3rd place finish. Other than the rock stars the most consistent team is Internet personalities Kim & Penn. Fifth place was their worst finish.
They showed their strength with two 1st place finishes complimented with and 2nd and 3rd result. The duo is comfortable on camera having made living producing humorous videos on the Internet.
With five teams remaining for five remaining legs it will be interesting to see who is given favor since their most likely are TWO NON ELIMINATION LEGS of the remaining five legs (7-11) to reach the finals.
In the past there have been three teams in the finals. So…. Who will be the best of the rest? Stay tuned…
Below are the 11 teams that began the race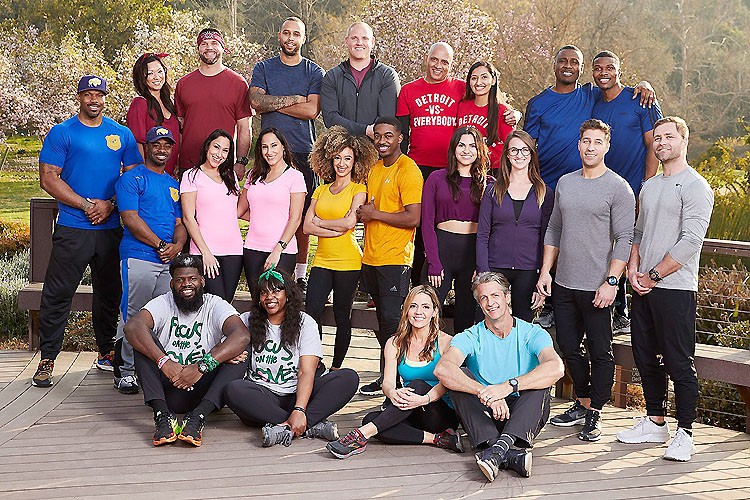 ---
© Copyright: National Radio. Any use of these materials, whole or in part, is prohibited unless authorized in writing by National Radio. Contact: nationalradio@yahoo.com All rights reserved.